Kua'ana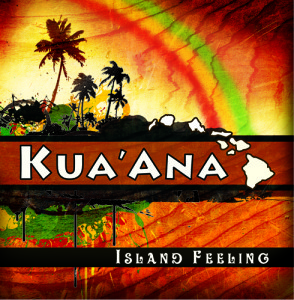 Hailing from the islands of Hawai'i, Kua'ana brings the Hawaiian reggae vibe to the mainland, making you feel like you are back on the islands.
It didn't take long to get the buzz going about this new island rhythms band and Kua'ana soon found themselves performing at clubs up and down the West Coast. Their diligence in keeping the band together has not gone unnoticed. Kua'ana has had the honor of sharing the stage with Fiji, Bonafide, comedian Augie T, The Makaha Sons, Sean Na'auao, Kapena, Keali'i Reichel, Ho'onu'a, Sistah Robi, Three Plus, Kalapana, Baba B, Willie K, Amy Gilliom, C&K, and Ernie Cruz Jr.
"Feels Like Home," Kua'ana's CD contains 12 originals, kicks off with "U," a love song with sweet harmonies and a light reggae beat. The title track has a fun bass line, and a catchy, "Oh, what a feeling," hook. "Wish," a beautiful ballad, is featured on the popular "Hawaiian Style 3" compilation and was a huge hit on the islands' radio stations. "Sway" is a crowd pleaser at the band's live performances. "Pass Da Poi" and "Nanakuli" bring Kua'ana back to their island roots.
Kua'ana released their 3rd CD titled "Island Feeling" on May 1, 2010 to a sold out crowd at Mai Tai Bar in Long Beach, CA. 10 slammin' original tracks, featuring the hit songs "Hold Me Tight", "Sometimes", "Waiting on You", and "Love Sweet Love".
.